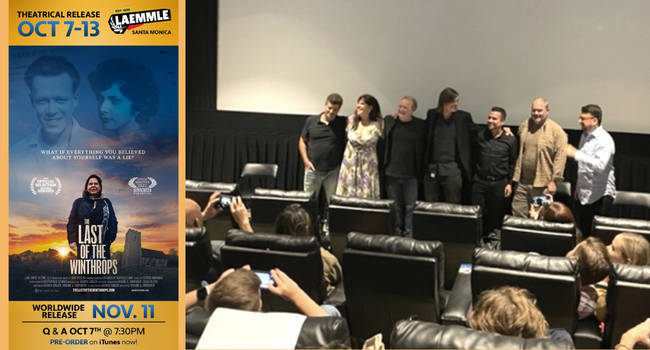 The Last of the Winthrops
.
Madpix co-founder, Doug Blush, was an Executive Producer of the film which is currently at the Laemmle Santa Monica for a limited run.
Doug took part in a Q&A after the premier on October 7th with Director, Writer and Executive Producer Viviane Winthrop as well as other members of the film team.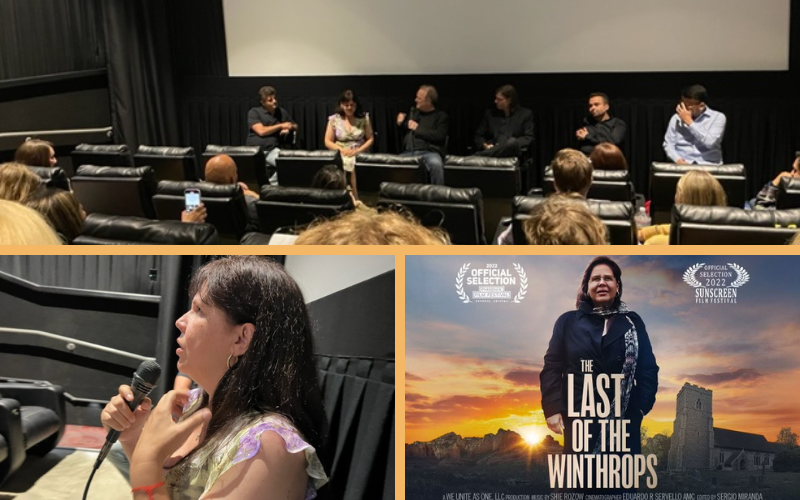 THE LAST OF THE WINTHROPS explores the powerful revelations of a woman who reclaims her sense of self after taking an Ancestry DNA test. Initially she faces the seismic truth that her father, Reginald Winthrop, who could trace his heritage literally to the founders of America, is not her biological father. When Reg and his beautiful French Canadian wife Claire have their "miracle child", Viviane is raised as an heir to the historic Winthrop exceptionalism and finds pride in her career in dentistry. After she is contacted by an unknown relative through their Ancestry DNA test, Viviane embraces her new identity, where she finds peace after facing powerful themes about love, blood and family.
Moving fluidly between past and present, through archival footage and private letters and recordings, the film follows Viviane on an epic journey across five countries and hundreds of years to find out who she thought she was… and finally finds her real path to her true self.
Watch the trailer and visit the website for the film with full details on the upcoming release on iTunes.