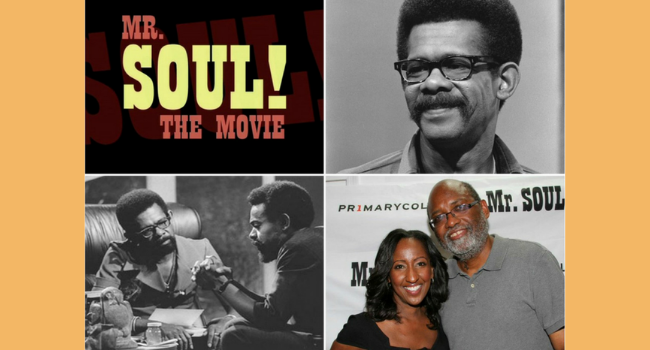 Mr. SOUL! on HBOMax
.
Madpix Films' Doug Blush was Co-Producer on Mr. SOUL!, A Film by Melissa Haizlip. The film has received numerous awards and accolades over the past few years, was featured on PBS' Independent Lens and is now streaming on HBOMax.
From Independent Lens:
"In 1968, America's first Black variety show, "SOUL!," helmed by producer and host Ellis Haizlip, premiered on public television. The pioneering series ran for five years, cementing itself as not only a vehicle to celebrate African American artistry, community and culture but also as a platform for political expression and a powerful force in the fight for social justice. Mr. SOUL! portrays in exquisite detail a revolutionary time in American culture and entertainment through vibrant archival footage and interviews with numerous Black luminaries who appeared on SOUL!, or were impacted by it."
From Rolling Stone:
Melissa Haizlip said, "We're truly grateful for the opportunity to both introduce and reintroduce the Soul! series, the music, and Ellis Haizlip to the world. Soul! is the greatest show you've never heard of. And up until now, my uncle Ellis Haizlip has been a bit of an unsung hero. We're beyond honored to have Mr. SOUL! premiere on HBO Max.
Visit the Mr. SOUL! website for more information.