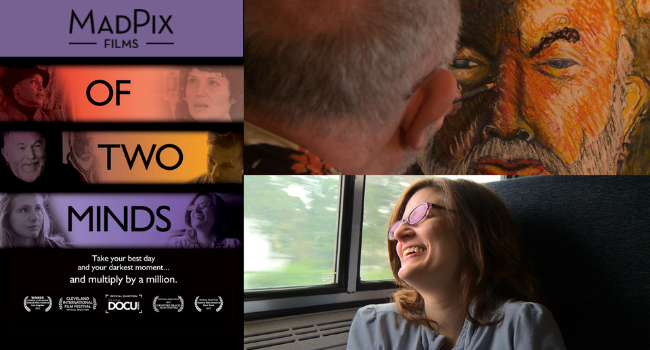 PureWow Highlights OF TWO MINDS
.
We are very pleased to announce that our film, OF TWO MINDS, is included in the PureWow list of 16 of the Most Eye-Opening Documentaries About Mental Health written by Nakeisha Campbell.
From PureWow: Inspired by Liz Spikol's story for Philadelphia Weekly, which detailed her experience with bipolar disorder, Of Two Minds follows the everyday lives of people who are living with the condition. It also includes an intimate look at the lives of their loved ones and friends, highlighting the disorder's ripple effect on others.
OF TWO MINDS is available on Amazon Prime as well as Good Docs for schools, community and organizations.