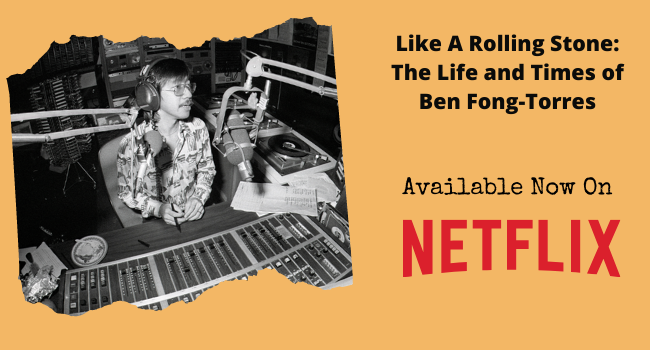 Ben Fong-Torres Documentary
.
Quite a bit of news to share about Like a Rolling Stone: The Life and Times of Ben Fong Torres. Very happy to announce that the film is now available on Netflix!
Great write up in Rolling Stone magazine in recognition of Ben Fong-Torres as one of the pillars of the classic magazine and great chroniclers of a huge era of music and culture. The Rolling Stone writer, star of a new Netflix doc, reminisces in our new podcast about interviewing everyone from Ray Charles to George Harrison. Read the article here.
Doug and director Suzanne Joe Kai took the documentary to Oregon Doc Camp for a virtual and in-person screening with Q&A.
The film was also featured in What Hi Fi's list of great music-related films on Netflix. And, one more from Forbes magazine.